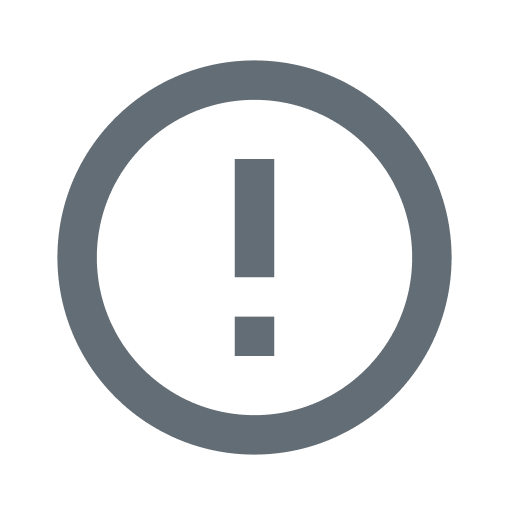 Its not Canada Day today nor is it any holiday my home land has deemed important enough to mark on my wall calendars. Its not the anniversary of my US naturalization and I'm not feeling nostalgic for poutine, maple syrup or Canadian Content.
I can get most of the things I identify with being Canadian right here in the United States. Most things.
I can't get The Hip.
My Canadian peeps know I'm talking about the Tragically Hip, our uber cool, exclusively Canadian rock band from Kingston, Ontario. Canadians will also know why today is a gut-wrenchingly special day and that people from the Yukon to Newfoundland will be tuning in to the most poignant concert in our country's history.
Tonight is the very last night of the very last tour of our iconic band.
The lead singer, Gord Downie announced this year that he had terminal brain cancer.
Their gift to the only country they've ever cared about was a final tour from coast to coast that began in Vancouver this summer. Several of my friends and family have been to the concerts and they all said it was a jubilant, festive celebration despite the gloom and doom of the knowledge we are losing The Hip.
That Gord still wore some crazy assed outfits and still gyrated and moved in a manner that would make Michael Stype of R.E.M. proud and that he could still belt out some massive poetry put to music.
Maybe one reason us Canadians are fiercely protective of Gord and The Hip is because they were ours. They never became mainstream outside of Canada and they never tried to "make it"  globally.
They have a guitar-rich sound with real drums that back up Gord's distinctive voice. They never changed and despite not becoming huge in Europe or the US they have sold more albums in Canada than any other Canadian band. They sound as good at a backyard BBQ as they do in a small pub, live or through the speakers.
Every Canadian who enjoys The Hip has a favorite song.
I'm all about Ahead by a Century. I like Cordelia, Little Bones and Fiddler's Green, too, but Ahead by a Century is definitely my favorite. I get it. Like many of their songs you know it within seconds of the first few sounds you hear from the radio or your cd player or now your iPad.
When we drove up to Saskatchewan last summer for my 10 year veterinary school reunion and turned on CBC radio the first song we heard was by the Tragically Hip. I remember asking Alistair, "How Canadian is that?"
And yet not all Canadians share the love. Alistair would be hard pressed to name a song and he has a wealth of musical knowledge including Canadian artists. Neither of us are huge Leonard Cohen fans, for that matter but we aren't talking Lenny right now.
So tonight, thanks to CBC radio, even if folks aren't in Kingston to share the final live performance of the Tragically Hip we can all watch it live, even in the US. (www.cbcmusic.ca)
I feel a tad nostalgic writing about an iconic band I saw once years ago.
No, check that.
I feel old.
It has a bit to do with the Golden Girls theme of my last blog and watching my animal companions over the past 2 years age before my eyes.
I look in the mirror and sometimes I'm not sure about the gal looking back at me. Why is there more grey hair than before? Why is there less hair?
The gal in the mirror has a ton of laugh-lines around her eyes and mouth.
I can attest to having laughed a lot over my 43 years on the planet. Its one thing I enjoy doing, both making others laugh and busting a gut myself.
And while my hair is thinning my ass certainly isn't. What's with that? I'm not complaining about my size but it has become a heck of a lot harder to just drop 5 pounds whenever I wanted. (Its the figure skater in me. Puberty in spandex, remember?)
And what's with the tears? This getting older business and perhaps a certain (gasp) maturity that has come along with it also opened up the flood gates. For me to cry watching Olympic athletes perform to the best of their ability and then win a medal for their country is nothing new but dog food commercials? Insurance commercials? Facebook posts that have nothing to do with animals? Who the Hell am I?
I know I'm still me because I can still laugh at myself while the tears are streaming down. And while too much Kona coffee gives me a bit of heartburn (WHAT THE HELL? I used to drink coffee all freaking day and into the night!), I still love my fun meals and red wine.
And Alistair still seems to love me even after hanging around with me for 22 years.
I am choosing to look at this as a personal evolution rather than me actually changing. I'm shaped by individuals and events that have been a part of my world all these years. I've been influenced by news, books, music, sporting events and movies that have all gone through as many eras as the fashion industry has.
But I'm still me.
I'll continue to listen to music and let it play as the soundtrack to my life in the back of my head while I work on my golf game and my obsession with make-up and bling. I'll crack jokes and sometimes say them out loud and hopefully it will be an appropriate time to do so.
And I'll probably cry tonight watching the Olympics and the Tragically Hip concert livestream on my iPad while sipping some wine (cabernet or merlot… which is more appropriate?) and playing with the ferrets with little Loki cuddling up on the couch as she always does every single evening.
I'll still be the honest, happy, dorky, somewhat naïve, tree-hugging, laughing skater-wife-stepmom-petmom-veterinarian-bookworm-writer I've always been. Just with more grey hair. And a bit more girth.
Maybe a dose of maturity isn't so bad after all. As long as I've got waterproof mascara I should be okay.
To quote Gord Downie, "Its been a long time coming. Well worth the wait."
Some content on this page was disabled on April 8, 2022 as a result of a DMCA takedown notice from Komarechka Photography Ltd.. You can learn more about the DMCA here: